Target properties within certain postcodes that are progressing through the moving journey.
Last Quarter There Were...
Proud Affiliate Members Of:

GOODMOVE
"The quality of the surveys that arise from the Mover Alerts supplied by TwentyCi are infinitely better than ones we get from other sources and result in an acceptance rate of over 50%. I would be happy to recommend them."

ADVANCED REMOVALS
"I get a lot of my work through the leads that TwentyCi supply me with. They are a pleasure to work with and are always happy to help me with whatever I need. It's obvious that TwentyCi are very experienced in the home moving sector and their knowledge of the requirements of a remover is what has made me a long-term customer. Although I hate to reveal my trade secrets, I would recommend them to anyone!"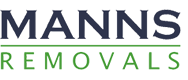 MANNS REMOVALS
"Excellent value for money!It certainly accounts for 20% of our work and we will shortly be contacting you to enquire about expanding our areas"

CJS REMOVALS
"Yours are much better and as a result we only use MoverAlerts now. The different filters available mean the product can be tailored to our individual needs and target market. We find that the majority of our surveys arise from these MoverAlerts"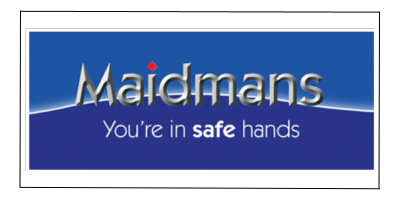 Maidmans Removals
"We have used other lead generation sources but have come to the conclusion that MoverAlerts are a lot better. Currently they account for approximately 35% of our business"
R.H. Pardy & Co
"The Mover Alerts supplied by TwentyCi represent excellent value for money as they are so targeted and enable us to reach the customers that best suit our business."
Alan Cook Removals
"What differentiates TwentyCi MoverAlerts from the competition is the fact that it's an initial contact as opposed to a quote. Often when you quote someone online with the information they have supplied, you have to increase the quote when you actually do the survey which often puts them off altogether. A less pressurised approach works much better."
DC Groves & Son Removals
"I have been pleasantly surprised by the consistently high quality service delivered by TwentyCi and would highly recommend their services to anyone looking for a hard working company in the Marketing sector"

Reddaways Removals
"TwentyCi are a professional outfit that have friendly staff that will go the extra mile to help you. Highly recommended"
Hepplewhites
"I have been with TwentyCi since October 2018. I feel this company is a market leader within the housing sector. I use their continually updated data on a weekly basis to further my business, I have used many other companies in the last 20 years and none have matched up to TwentyCI."

GTB Services
"We are a small removal and storage firm based in the Midlands and decided to use TwentyCi for their regular mailing lists that they can provide relating to under offer and sold properties in my local area. The initial set up procedure was really easy and we were guided through every step to ensure I received what we needed from these mailings.
Every week we receive our spreadsheet with potential new customers. All we do is use these on our own media information pack to send out to the homeowners. We have a good response from these and find that they work well, as some clients just don't know where to start looking for a professional remover and storer.
There have been some teething problems in the system but these have always been rectified very quickly with a telephone call to TwentyCi's office. The cost of the mailing campaign is very reasonable and it's a great cost effective way of reaching out to potential new clients within a wide area of your business location. We have tried other means of gaining potential clients through some of their competitors but they were overpriced and inaccurate leads."
Sign up for our newsletter